We believe that for impactful research work in the Global South, it is important to build, establish, and develop a network and have each team uniquely assemble its strategy for meeting the program's objectives and provide an opportunity for teams to learn from each other and an opportunity for knowledge transfer between the teams.
By sharing their data, processes, and results, our teams draw out larger-scale comparisons, synergies, and conclusions about the overall goal. It is important to provide opportunities for them to 'learn by doing' and 'in the community'.
Research that leads to meaningful change is new in most LMICs in the Global South given the history of colonialism and being "forced by circumstances" to rely on the formal colonial masters up to date for most of the innovations.
Thus, to "decolonize" research, it is necessary to acknowledge the structural and perceived obstacles and barriers to leading research in the Global South, such as limited support networks, infrastructures, limited mentorship, and learning opportunities, and difficulties in having access to adequate funding and collecting data.
Learning from each other through weekly meetings, workshops, webinars, town hall meetings, etc., is very essential. We hold biweekly meetings and regular workshops. Our teams share ideas across contexts and specific situations regarding effective digital data generation, management, dissemination, and ways to address equity priorities for risk minimization by amplifying the voices and agency of marginalized and highly impacted communities.
Our network is helping to facilitate capacity building and enhancing productivity.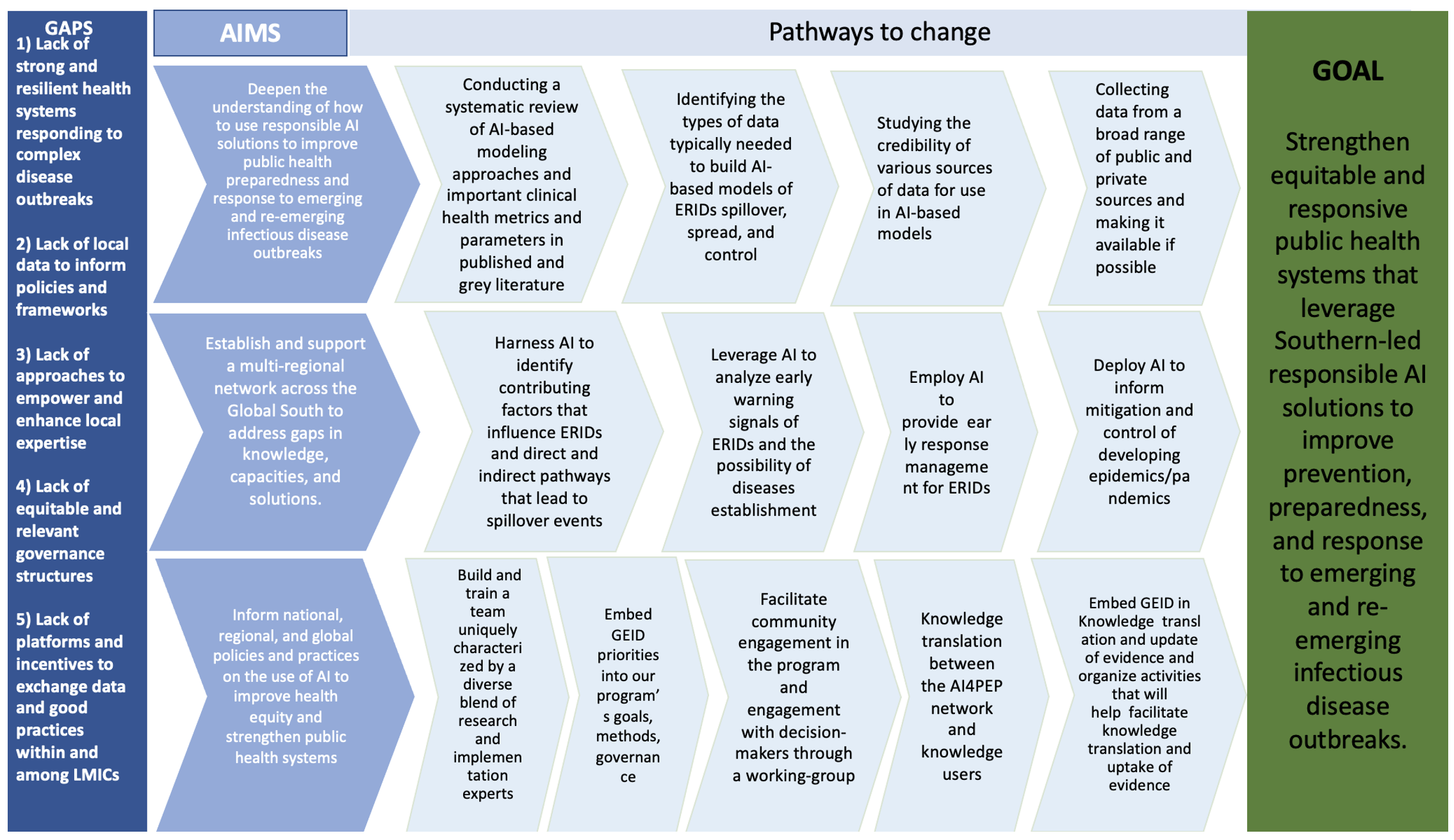 In the Diagram, GEID represents Equity, Diversity, Inclusion, & Decolonization, ERIDs, represents Emerging and re-Emerging Infectious Diseases.