AI for Global Health Challenges and Lessons Learned


DATES: FEB 20 | MAR 6 | MAR 20 | APR 3 | APR 17| MAY 1 | MAY 15 | MAY 29 |
Time: 12:00 PM – 1:30 PM EST
Location: VIRTUAL (ZOOM WEBINAR)
NOTE: Participants at a minimum of 50% of sessions will receive a certificate of attendance from CIFAL York
Based on our identified gaps and needs, the general aim of this initiative is to strengthen equitable and responsive public health systems that leverage Southern-led responsible AI solutions to improve prevention, preparedness, and response to emerging and re-emerging infectious disease outbreaks.
The key goals and objectives of the speaker series are to:
Deepen the understanding of how to use responsible AI solutions to improve public health preparedness and response to emerging and re-emerging infectious disease outbreaks.
Establish and support a multi-regional network across the Global South to address gaps in knowledge, capacities, and solutions.
Inform national, regional, and global policies and practices on the use of AI to improve health equity and strengthen public health systems.
Researchers
Practitioners
Policy Analysts
Students
Graduate Students
Postdocs
Faculties
Local and Regional Decision Makers and Emergency Managers
Representatives of Intergovernmental Organizations
Diversity and Inclusion Researchers or Professionals
SESSION 1 MONDAY FEBRUARY 20 12:00PM-1:30PM (EST)​
Speaker: Dr. Collins N. Udanor
Associate Professor of Computer Science (Artificial Intelligence), Department of Computer Science, University of Nigeria Nsukka
Topic: Responsible AI Healthcare Applications for Developing Countries
SESSION 2 MONDAY MARCH 6 12:00PM-1:30PM (EST)
Speaker: Dr. Woldegebriel Assefa Woldegerima
Assistant Professor, Department of Mathematics and Statistics, York University
Topic: AI for Pandemic Preparedness and Response
Speaker: Dr. Ignatius Ezeani
Senior Research Associate, School of Computing and Communications, Lancaster University
SESSION 4 MONDAY APRIL 3 12:00PM-1:30PM (EDT)
Speaker: Dr. Stephen Gabriel
Medical Doctor and Software Engineer at OpenMined
SESSION 5 MONDAY APRIL 17 12:00PM-1:30PM (EDT)
Speaker: Dr. Christo El Morr
Associate Professor of Health Informatics, School of Health Policy and Management, York University
SESSION 6 MONDAY MAY 1 12:00PM-1:30PM (EDT)
SESSION 7 MONDAY MAY 15 12:00PM-1:30PM (EDT)
SESSION 8 MONDAY MAY 29 12:00PM-1:30PM
Speaker : Jake Okechukwu Effoduh
Chief Counsel/Councillor, Africa-Canada Artificial Intelligence and Data Innovation Consortium (ACADIC)

CIFAL York is part of UNITAR's global network of training centres for knowledge-sharing, training, and capacity-building for public and private leaders, local authorities, and civil society. CIFAL Centres are local and regional hubs for innovative, participatory and co-creative knowledge exchange opportunities to support decision-making processes, build capacity, and accelerate the implementation of Sustainable Development Goals. Established in 2020, CIFAL York started its operation in June 2021 as the first CIFAL Centre in Canada. Health and Development training and knowledge sharing is among the key focusing areas of CIFAL York.
For more information or questions please contact: cifaldirector@yorku.ca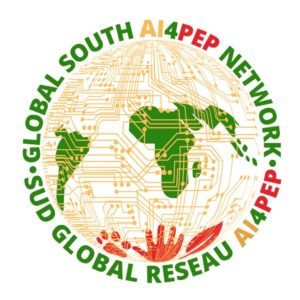 AI4PEP brings together an interdisciplinary team of data scientists, epidemiologists, physicists, mathematicians, software engineers, as well as disaster and emergency management, clinical public health, citizen science, and community engagement experts.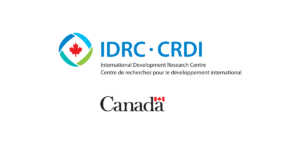 As part of Canada's foreign affairs and development efforts, the International Development Research Centre (IDRC) champions and funds research and innovation within and alongside developing regions to drive global change. We invest in high-quality research in developing countries, share knowledge with researchers and policymakers for greater uptake and use, and mobilize our global alliances to build a more sustainable and inclusive world.